so with all the
commotion
going on, it has really has not felt much like
christmas
this year! with our life in boxes (meaning
christmas
decorations also) and still the uncertainty of our future looming, life seems to go on...
oh,
dont
feel sorry for me, its
ok
, really! its only my favourite time of the year!
i love the season, i do, but honestly, i think its just not the same without the cold and at least the
possibility
of snow, as beautiful as our country is, i still dream of a white
christmas
every year! so, ultimately, ill survive!
while our life is in limbo, life for the rest keeps on keeping on and as this is the season of giving, it seems it means the season to get hitched! i
dont
know about you folks in the rest of the world, but as our summers fall over the festive season here, i suppose it makes sense to get a bit of wedding fever around this time of the year. who wouldn't want to start out their new lives in the best of times, right?
i was honored to be the lay photographer at a friends wedding in the
winelands
of the cape, it was a beautiful day with beautiful people!
my amateur hand followed the 'real' photographer around and i had fun incorporating him in my shots, i wanted the shots to show i wasn't the official photographer! this way, the photo's were a little off beat and stress free!
i had fun and these are for
lyn
!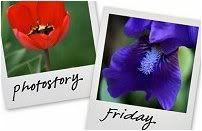 Hosted by Cecily and MamaGeek