at thirty two i often hear my ship is sailing. i say; i am the captain and this is my life! my mother likes to say that at my age she already had four of us ( and there are five of us). we don't talk about it anymore...
<...but isn't she cute!?
zaza is having alexander today, her water has broken and she is having a party at the hospital. we are all invited. i like babies and i like parties, so why do i find myself starting a blog when i should be drinking champagne in the waiting room of the medi-clinic?
then there is noah, my nephew - you'll meet him- he is beautiful, no really- gorgeous! big blue eyes and blond hair. now how can i live up to that?
...but i love kids.


i want to be the captain for just a little longer.
so this is my pirate and for now, my ship is sailing...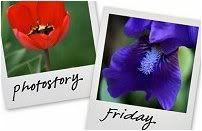 Hosted by Cecily and MamaGeek